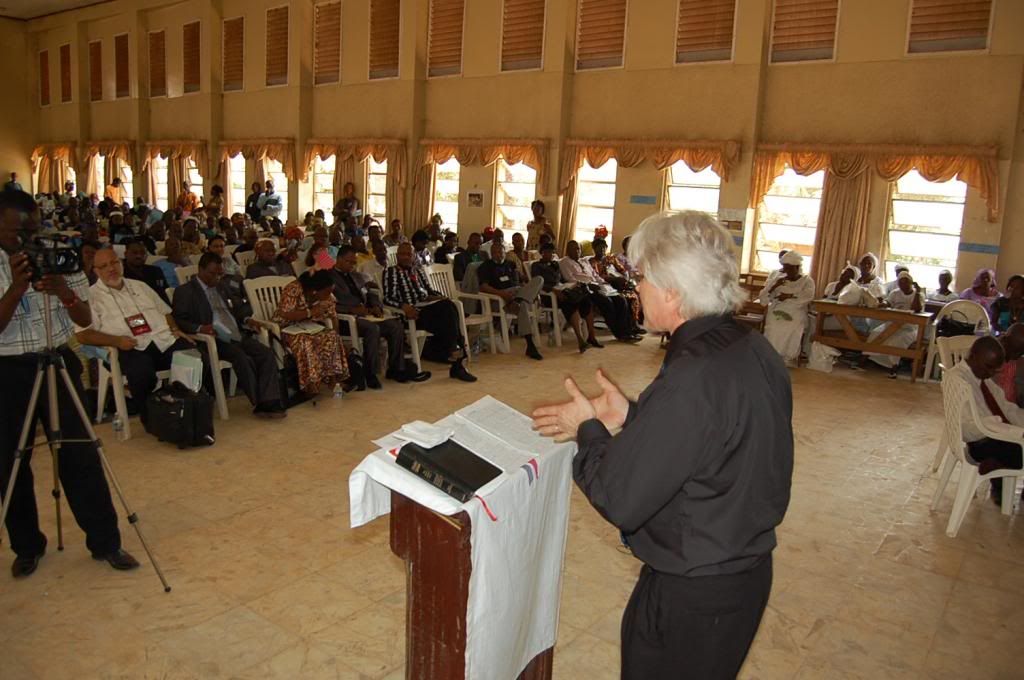 The Rev. Dr. Jerome "Jerry" DeVine, Director of Connectional Ministries of the Detroit Annual Conference, called on United Methodists in Liberia to leave their comfort zones and get involved in the work of the church. Serving as the Noonday Speaker on Thursday, February 7, 2013, Dr. DeVine urged members attending the 180th Annual Session of the LAC/UMC not to get settled into the comfort of their present position, but rather go to other places where the healing and hope that come with knowing Jesus Christ is needed.
The Detroit Clergyman cited the story of Jesus Christ as recorded in Mark 4:35-41, where Jesus requested the disciples to "go on the other side". "Your willingness to get in the boat with Jesus Christ to go on the other side will enhance the work of the church" Dr. DeVine asserted. He said, there were three groups of people in the Jesus story. He named them as those who came down to the shoreline but hesitated to get into the boat, those who willingly followed Jesus in to the boat such as the disciples, and those who live on the "other side" and needed the healing and hope Jesus brings.
Dr. DeVine concluded his Thursday Noonday Message, by reminding United Methodists in Liberia, that there is much need and hope here in Liberia.
Similarly, on Friday, February 8, 2013, Dr. DeVine, said, the church needed people with hearts full of grace and generated by love. He emphasized that money is part of what we need to do our work as a church, but not the only thing that is needed for the work of the church. "Every congregation is a gift from God" Dr. DeVine added.
The UMC Clergyman, said, according to Matthew 6:32-44, the church needs people with compassionate hearts since it is in a community with people in need. "Let us use what we have as a Conference (LAC/UMC) to do God's work" Dr. DeVine concluded.